Call Today: 424 272 1134
When does a DUI become a felony in California?
Generally a DUI is a misdemeanor offense, however, there are 3 situations in California in which you can be charged with a Felony DUI.
When it is your 4th DUI offense within 10 years
when you have a prior Felony DUI conviction
If you cause great bodily injury or death while DUI
Felony DUI charges are very serious, and an arrest alone can have devastating consequences. If you are facing charges for a Felony DUI in Los Angeles, or the surrounding counties, contact experienced Los Angeles criminal defense attorney Miles Booth at 424 272 1134. 
Los Angeles Criminal Defense Lawyer, Miles Booth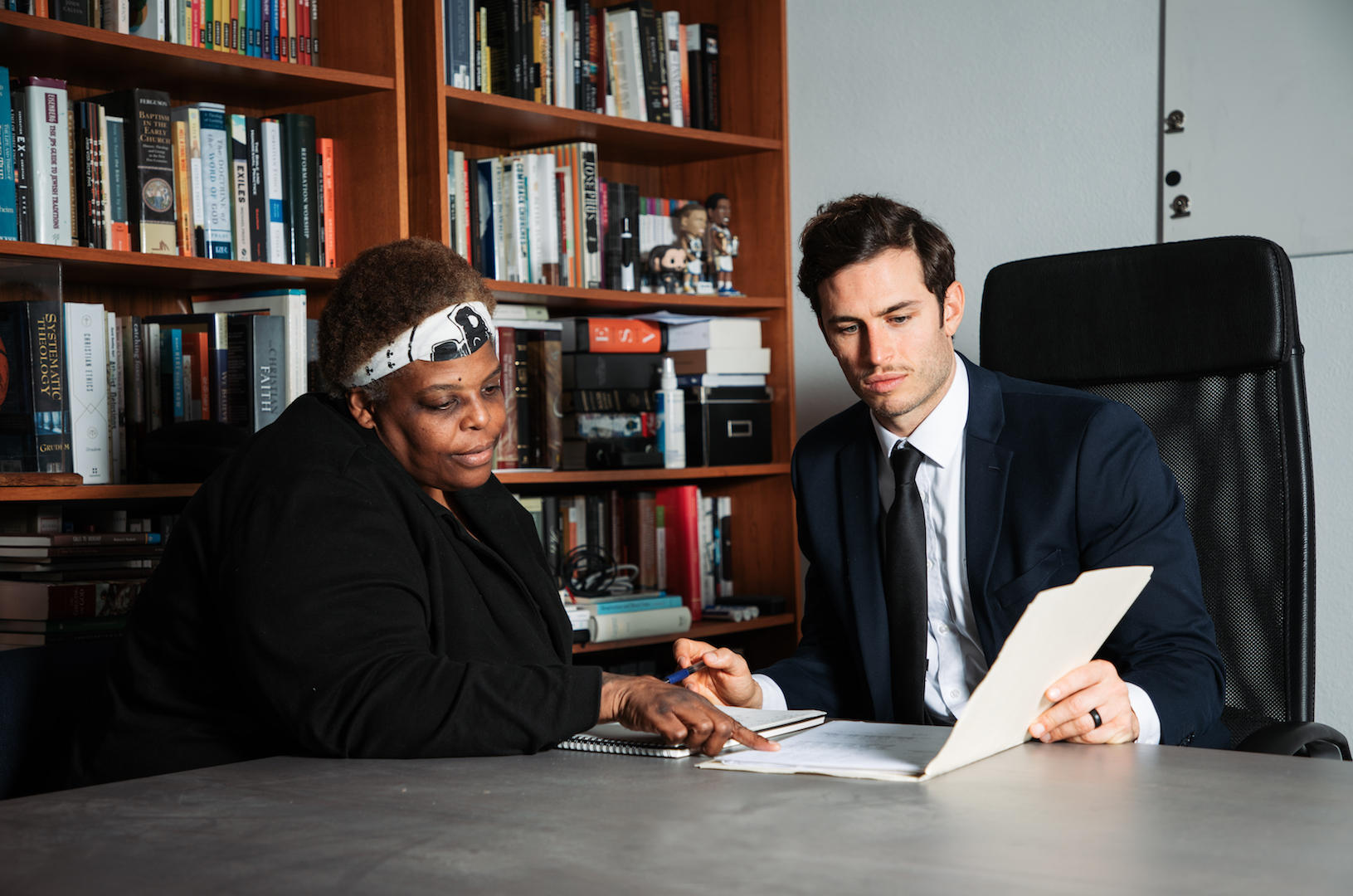 How does the prosecution prove that I am guilty of a Felony DUI?
In all DUI cases, misdemeanor or felony, the prosecutor must prove the following elements beyond a reasonable doubt;
You drove a vehicle, and
When you drove a vehicle you were under the influence of an alcoholic beverage or drug, or your blood alcohol content was 0.08% or greater
If, however, you are charged with a felony DUI the prosecutor will have prove one of the additional 3 circumstances in addition to the elements listed above. We will address each in turn.
(1) 4th DUI Offense Within 10 Years
A 4th DUI within 10 years is a "wobbler" offense. This means that the prosecutor has the discretion to file it as a misdemeanor or a felony. Typically, it is always filed as a felony unless there are mitigating factors, or your defense attorney negotiates a plea deal to a misdemeanor.
What is considered a prior DUI in California?
DUI's are calculated based on the date that the offense occurred, not the date of the conviction. This means that if you pled to a DUI 9 years ago, but the date of driving was over 10 years ago it would not be considered a prior DUI.
A "wet reckless" conviction counts as a prior DUI.
An out of state DUI conviction is considered a prior DUI so long as the requirements for a DUI in the other state are the same as in California.
An expunged DUI does count as a prior DUI.
(2) Prior Felony DUI Conviction
A prior felony DUI conviction will automatically result in you being charged with another DUI felony regardless of the facts in your current DUI case. The prior felony conviction may either be from a DUI with serious injury or death, or from a 4th DUI conviction within a 10 year period.
(3) DUI Causing Serious Bodily Injury or Death
If another person suffers serious bodily injury or death because you both drove under the influence, and committed another vehicle code violation or drove in a negligent manner, you can be charged with Felony DUI in one of 3 ways depending on the specific facts of your case.
Under California Vehicle Code Section 23513, DUI causing injury
"Watson Murder" (When there is a death as a consequence of a DUI and the prosecutor can prove implied malice)
Under California Penal Code Section 191.5(a) gross vehicular manslaughter while intoxicated, or California Penal Code Section 191.5(b) vehicular manslaughter while intoxicated

What are the Penalties for a Felony DUI in California?

A felony DUI conviction may result in the following penalties:

16 months, 2 years, or 4 years in California State Prison
Up to $5000 in fines
Status as a habitual traffic offender
Loss of your driver license for up to 10 years
Completion of an 18 month alcohol class
Mandatory installation of an ignition interlock device in your car
In patient or out patiend treatment

Addional conditions of probation may include:

Mandatory attendance in Alcoholics Anonymous or Narcotics Anonymous meetings
Restitution, if you caused an accident while driving under the influence
Participation in the mothers against drunk driving victim impact program
Participation in the hospital and morgue program

What are defenses to a Felony DUI charge?

Although DUI charges are serious, there are a multitude of defenses that a skilled DUI attorney can help you navigate in order to get your case dismissed, or the charge reduced.

DUI defenses fall into three main broad categories;

You were not actually intoxicated
Your driving was not impaired
The arresting officer did not follow the proper procedure

Additionally, when facing a Felony DUI the case will be reduced to a misdemeanor if you are able to prove that you either;

Did not cause serious injury or death, or
Do not have a prior felony DUI conviction, or
Did not suffer three prior DUI's within the last 10 years

Facing Felony DUI charges is scary, and you need skilled representation if you want to achieve the best outcome. The Los Angeles District Attorney's Office takes DUI charges very seriously, and devotes substantial resources to making sure that those accused are convicted.

The best way to defend a DUI case is to attack the evidence in the police report, and develop a compelling mitigation packet. At first, all that the prosecutor knows about you is what is written in the police report. And that report describes you in your worst condition. For this reason, it is very important to provide the prosecutor with a comprehensive mitigation packet that displays your strengths, and societal contributions.

In any event, accusations are just that: accusations. Mr. Booth is an expert at developing an effective defense to help you avoid conviction. The earlier you retain him, the better your chances.

Contact Los Angeles DUI Attorney Miles Booth

A Felony DUI conviction in Los Angeles can have serious consequences. You are facing prison time and loss of driving privileges, and the complexities of navigating the criminal justice system are daunting.

It is important to have a professional and skilled defense attorney by your side. Los Angeles criminal defense attorney, Miles Booth, has substantial experience and success representing clients charged with DUI, and has handled thousands of cases throughout Los Angeles County. He will use his experience and knowledge to present the best possible defense for your case.

If you are facing charges for a felony DUI in Los Angeles, contact Los Angeles criminal defense lawyer, Miles Booth, for a free consultation at 424 272 1134.
DUI
---
Client Reviews
"Miles was an excellent resource and amazing attorney. He is honest, and extremely professional. He got several of my cases dismissed, and takes his time with his work. I would recommend him to anyone looking for someone awesome."
Client, Sam M.
"He was God sent! He worked on my case diligently....updating me with every single detail... telling me not to stress and just leave everything to him. He never failed to answer all the questions I asked him...explaining terms I didn't understand. Then I got the good news, the case was closed!

For the first time, I had a good night sleep and woke-up late! I'm back to living a normal life...sleepless nights are over...no stress...no more worrying about the case. This is all because of you, Miles, thank you so much!"
Client, Fanny S.
Miles is intelligent and knows the inner workings of the Judicial System. He is very professional and savvy. He gives much thought to his cases and more importantly to his clients.

He is accessible and responsive when communicating, and always makes time for my phone calls and promptly returns emails. Five stars is not enough for Miles.
Client, Michael M.
---
Top Rated
Criminal Defense Lawyer
Contact Miles Booth
Los Angeles Criminal Defense Lawyer
Phone:
424 272 1134
Email:
miles@boothdefense.com
Address:
2716 Ocean Park Blvd # 2007
Santa Monica, CA 90405
Hours:
| | |
| --- | --- |
| Monday | 7am - 9pm |
| Tuesday | 7am - 9pm |
| Wednesday | 7am - 9pm |
| Thursday | 7am - 9pm |
| Friday | 7am - 9pm |
| Saturday | 7am - 9pm |
| Sunday | 7am - 9pm |