Call Today: 424 272 1134
Los Angeles Criminal Defense Lawyer
Violent Crimes
Have you been accused of a Violent Crime in Los Angeles?
Violent crimes carry some of the harshest penalties in California. If you are facing charges for a violent crime in Los Angeles you may be facing substantial time in custody, or even a life sentence. A conviction for a violent crime can destroy your future and have a negative impact on your loved ones.
Because of the serious nature of violent crimes, the State of California devotes significant resources to prosecuting them. As a result, people are consistently over-prosecuted or wrongfully convicted. For this reason, it is important to have an experienced, and professional defense attorney on your team.
Miles Booth has successfully navigated dismissals and charge reductions for many satisfied clients charged with a variety of violent crimes. Call Los Angeles criminal defense attorney Miles Booth today for a Free Consultation, at 424 272 1134.
Los Angeles Criminal Defense Lawyer Miles Booth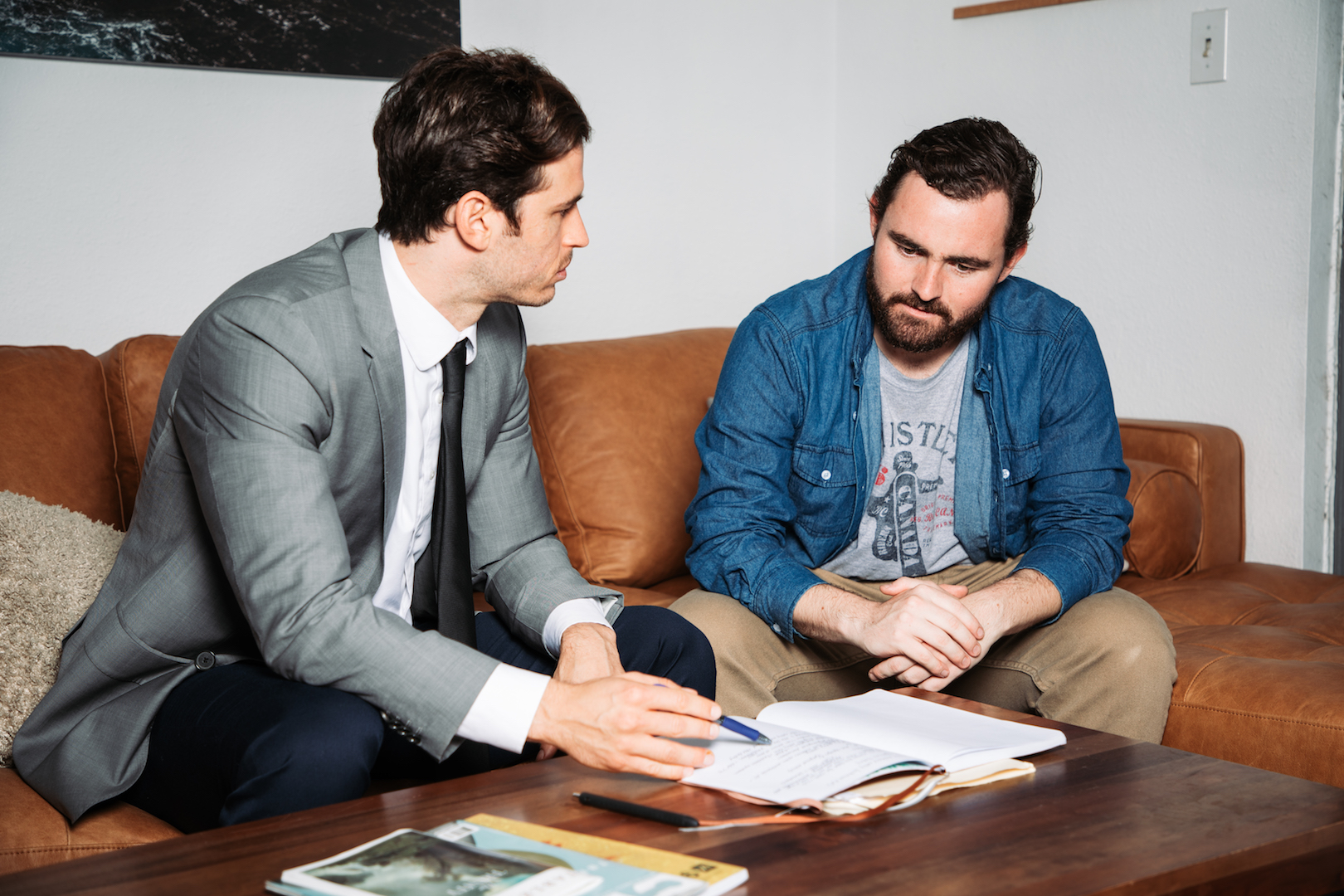 What is considered a Violent Crime in Los Angeles?
A violent crime involves a victim that has suffered an injury, or the threat of an injury. The status of these charges depend on the the severity of the injury caused, or threatened, and the relationship between the accused and the accuser.
It is important to distinguish a violent crime from a "violent felony", which applies to specific strike felonies that California lists in California Penal Code Section 667.5(c). These crimes are very serious and carry substantial prison sentences.
How can I defend myself against violent crime charges?
Violent crime charges are some of the most serious charges you can face. For this reason they require skilled representation if you want to achieve the best result. The Los Angeles District Attorney's Office devotes substantial resources to prosecuting violent crimes. Therefore, the best way to defend your case is to attack the evidence in the police report, and develop a comprehensive mitigation packet that gives the prosecutor a complete picture of you as a person.
Initially, all that the prosecutor knows about you is what is written in the police report. And that report paints you as a violent individual. For this reason, it is extremely important to present the prosecutor with a mitigation packet that gives them an understanding of your background, and who you are outside of the allegations you are facing.
Moreover, many crimes of violence do not have any third-party witnesses; it is the accuser's word against yours. Thus, if the accuser is unwilling to testify, the prosecutor likely cannot prove the case at trial.
In any event, accusations are just that: accusations. They are not facts. Mr. Booth is an expert at developing a comprehensive defense to help you avoid conviction. The earlier you retain him, the better your chances.
What are common violent crime charges in Los Angeles
Click on any specific offense to be directed to that page for more detailed information:
Assault
Often assault and battery are referred to together, however in California they are two distinct crimes. Assault charges require only an attempt, coupled with a present ability, to commit a violent injury to another person. Assault is a misdemeanor.
Battery
Battery in California is any willful and unlawful use of force or violence against another person. The force only needs to be deemed an unwanted or offensive touching for the prosecutor to bring battery charges against you. It is important to note that you can be charged with battery even if the accuser suffers no injury. Battery can be charged as a misdemeanor or felony depending on nature of the the force used, and carries different penalties depending on who the accuser is.
Assault With a Deadly Weapon
Assault with a Deadly Weapon ("ADW") is an assault that is committed with a deadly weapon, or in a manner that is likely to produce great bodily injury. ADW is a wobbler, meaning that it can be charged as a misdemeanor or a felony, depending on the weapon used or the nature of the threat made.
Attempted Murder
Pursuant to California law, attempted murder is when someone (1) intends to kill someone, and (2) takes a direct step towards killing them, but the person does not die. First degree attempted murder carries up to a life sentence, while second degree attempted is punishable between 5 and 9 years.
Kidnapping
Kidnapping is moving a person a substantial distance, without their consent, using force or fear. Kidnapping is a felony, and a strike and a conviction will have serious consequences, making it critical to aggressively defend against a kidnapping charge.
Manslaughter
There are two types of manslaughter, voluntary and involuntary. Voluntary manslaughter is a felony, and is defined as the killing of another person during a sudden altercation, in the heat of passion, or based on an honest, but unreasonable belief that you needed to defend yourself. Voluntary manslaughter is rarely an original charge, and usually negotiated in a plea bargain. Involuntary manslaughter can be a felony or misdemeanor.
Criminal Threats
A criminal threat is when you threaten to kill or harm someone, and that person is placed in immediate fear, the threat is specific and unequivocal, and you communicate the threat. Criminal threats can be charged even if you do not have the ability to carry out the threat, and even if you don't intend to carry it out. Criminal threats is a "wobbler" and can be charged as a misdemeanor or felony.
Murder
Murder is the most serious violent crime a person can be accused of. It is defined under California Penal Code §187(a) as "the unlawful killing of a human being or fetus with malice aforethought." Malice aforethought may include acts arising from from the specific intention to kill someone, as well as a wanton disregard for human life.
Contact Los Angeles Criminal defense attorney miles booth
Violent Crime charges in Los Angeles carry very severe penalties. Charges can range from misdemeanor battery to murder, which may result in a life sentence. There is no such thing as a "simple" violent crime, and the complexities of navigating the criminal justice system are daunting.
Miles Booth will negotiate with the prosecution to get an outcome that does not impact the rest of your life. If a felony charge can be reduced to a misdemeanor, Miles will fight hard to get it reduced. If there is an avenue to get your case dismissed, Miles will find it.
Call Los Angeles criminal defense attorney Miles Booth today for a Free Consultation, at 424 272 1134.
Violent Crimes
---
Client Reviews
"Miles was an excellent resource and amazing attorney. He is honest, and extremely professional. He got several of my cases dismissed, and takes his time with his work. I would recommend him to anyone looking for someone awesome."
Client, Sam M.
"He was God sent! He worked on my case diligently....updating me with every single detail... telling me not to stress and just leave everything to him. He never failed to answer all the questions I asked him...explaining terms I didn't understand. Then I got the good news, the case was closed!

For the first time, I had a good night sleep and woke-up late! I'm back to living a normal life...sleepless nights are over...no stress...no more worrying about the case. This is all because of you, Miles, thank you so much!"
Client, Fanny S.
Miles is intelligent and knows the inner workings of the Judicial System. He is very professional and savvy. He gives much thought to his cases and more importantly to his clients.

He is accessible and responsive when communicating, and always makes time for my phone calls and promptly returns emails. Five stars is not enough for Miles.
Client, Michael M.
---
Top Rated
Criminal Defense Lawyer
Contact Miles Booth
Los Angeles Criminal Defense Lawyer
Phone:
424 272 1134
Email:
miles@boothdefense.com
Address:
2716 Ocean Park Blvd # 2007
Santa Monica, CA 90405
Hours:
| | |
| --- | --- |
| Monday | 7am - 9pm |
| Tuesday | 7am - 9pm |
| Wednesday | 7am - 9pm |
| Thursday | 7am - 9pm |
| Friday | 7am - 9pm |
| Saturday | 7am - 9pm |
| Sunday | 7am - 9pm |