Call Today: 424 272 1134
Violent Crimes
Are you facing kidnapping charges in Los Angeles?
Pursuant to California Penal Code Section 207 anyone who uses force or fear to move another person a substantial distance without the other persons consent is guilty of kidnapping.
Kidnapping is divided into simple kidnapping and aggravated kidnapping. Aggravated kidnapping carries harsher penalties, however both charges may result in substantial prison time. Kidnapping is a serious offense, and requires aggressive representation to ensure the best outcome.
If you are facing kidnapping charges in Los Angeles, or the surrounding counties, contact experienced Los Angeles criminal defense attorney Miles Booth at 424 272 1134.
Los Angeles Criminal Defense Lawyer Miles Booth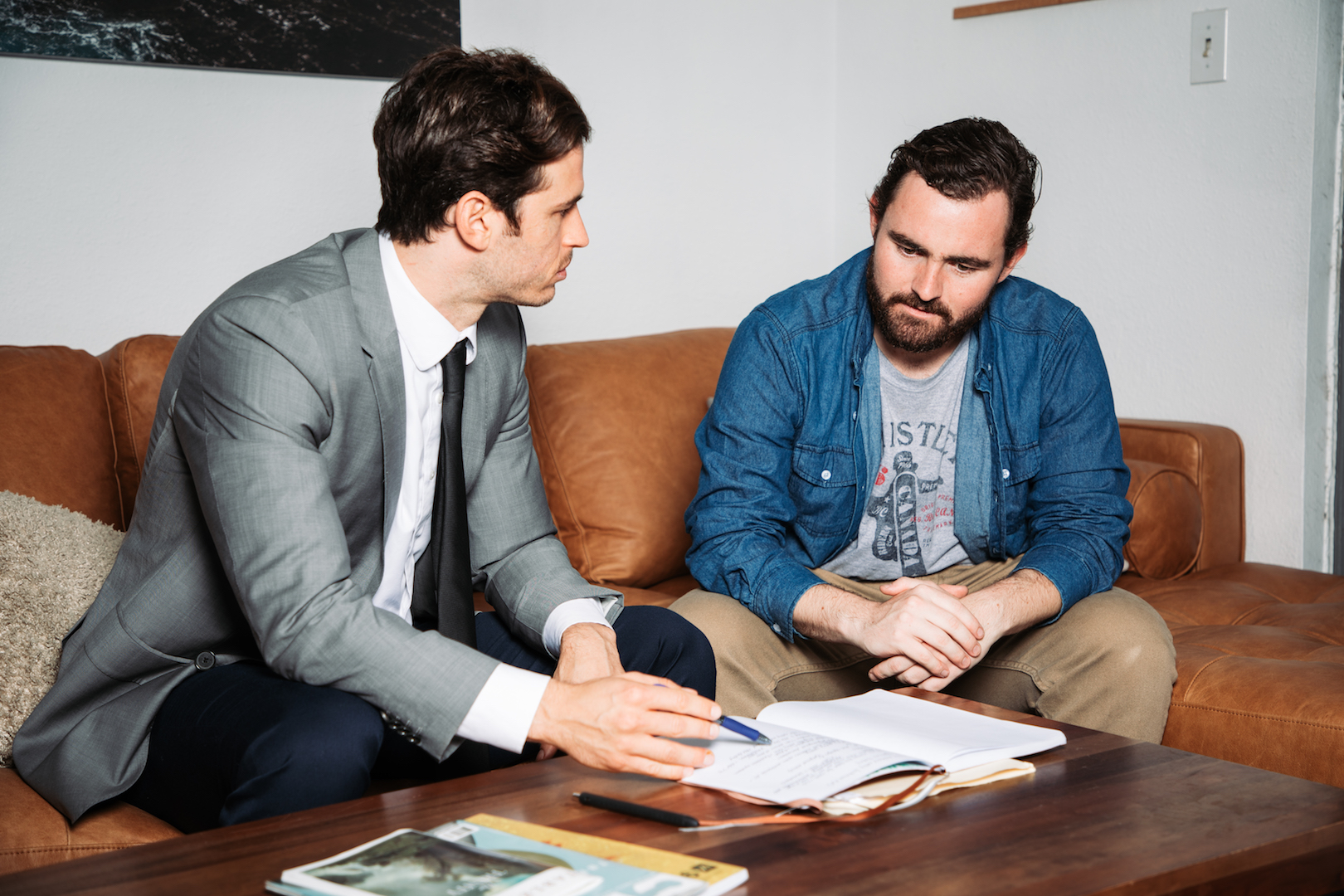 How does the prosecution prove that I am guilty of kidnapping?
CALCRIM 1215 lays out the elements that the prosecutor must prove for you to be found guilty under Penal Code Section 207, kidnapping. To be convicted of kidnapping the prosecutor must prove that you;
Instilled force or fear to take, hold, or detain another person;
Used that force or fear to move the other person as substantial distance; AND
The other person did not consent to being moved; AND
You did not reasonable and actually believe the other person had consented to the movement
Lets take a closer look at how the court defines these elements;
Consent
Someone consents when they act voluntarily, and know the nature of what is going on.
Substantial Distance
A substantial distance is any distance that is not slight or trivial. In determining this the court will weigh a number of factors. These factors include;
The actual distance the person was moved;
Whether the movement was beyond what was expected during the commission of the crime;
Whether the movement increased risk of psychological harm;
Whether the movement decreased the likelihood of escape; And
Whether the the movement gave the attacker the ability to commit additional crimes or decreased likelihood of detection
How can I defend myself against kidnapping charges?
Being charged with kidnapping can be overwhelming, and you may be facing substantial time in custody. However, a Los Angeles criminal defense attorney can be your greatest asset in fighting these charges. Some of the most common legal defenses to a kidnapping charge are that;
You were falsely accused
The other person consented to movement
The other person was not moved a substantial distance
You honestly and reasonably believed that the other person consented to being moved
Just because you have been accused of kidnapping does not mean that you will be convicted. Call Los Angeles criminal defense attorney Miles Booth, to discuss how to best defend your case.
What are the Penalties for a Kidnapping Conviction?
Kidnapping is always charged as a felony. The specific penalties depend on whether you are facing aggravated kidnapping charges or simple kidnapping charges. In either instance, a kidnapping conviction can lead to a lengthy prison sentence and impact your life forever. The specific penalties are discussed below.
Kidnapping
A kidnapping conviction is punishable by up to;
5 years, 8 years, or 11 years in California state prison, and
A fine of up to $10,000 fine
Aggravated Kidnapping
A conviction for aggravated kidnapping is punishable by;
5 years, 7 years, or 9 years in California state prison if the victim was under 14 years old at the time of the incident; or
Life in prison with the possibility of parole if you commit the kidnapping for ransom, reward, blackmail, robbery, carjacking or certain sex crimes; or
Life in prison without the possibility of parole if you commit the kidnapping for ransom, reward, or extortion and the victim either dies or suffered bodily harm, or placed in a situation that exposes them to substantial likelihood of death.
What are sentencing enhancements for attempted murder in California?
In addition to the penalties discussed above there are a number of sentencing enhancements that can substantially increase the amount of prison time that you face. These include, but are not limited to;
Using a Firearm
California's "10-20-life" sentencing enhancement under Penal Code 12022.53 lays out very harsh penalties for defendant's who use a firearm in the commission of a felony.
Specifically, you will face;
An additional 10 years in prison if you use a firearm during a kidnapping;
An additional 20 years in prison if you intentionally fire a gun during a kidnapping; and
25 year to life if you cause serious bodily injury, or death using a firearm in the commission of a kidnapping
California's 3 Strikes Law
Kidnapping is considered a "violent felony" and a strike offense under California's "three strikes" law. This means that if you have a carjacking conviction on your record, and are subsequently convicted of any other felony your sentence will be twice the term it would have been otherwise. You will also be required to serve at least 85% of your sentence on the initial kidnapping conviction.
California Gang Enhancement
Pursuant to California Penal Code Section 186.22 if it is proven that you committed a kidnapping for the benefit of a street gang you face an additional 15 years to life in state prison on top of your sentence.
Contact Los Angeles Criminal defense attorney miles booth
Facing charges for Kidnapping is very serious. Your housing, future job prospects, and most importantly, immediate freedom are in jeopardy.It is foolish to fight these cases alone. It is important to have a skilled Los Angeles criminal defense attorney by your side.
As a former prosecutor, Miles Booth understands the complexities of these cases and the blueprints for beating, or substantially mitigating the charges. He has handled thousands of cases throughout Los Angeles County and will aggressively defend you to get the best outcome possible.
To learn more about your options going forward, contact Los Angeles criminal defense lawyer, Miles Booth, for a free consultation at 424 272 1134.
Violent Crimes
---
Client Reviews
"Miles was an excellent resource and amazing attorney. He is honest, and extremely professional. He got several of my cases dismissed, and takes his time with his work. I would recommend him to anyone looking for someone awesome."
Client, Sam M.
"He was God sent! He worked on my case diligently....updating me with every single detail... telling me not to stress and just leave everything to him. He never failed to answer all the questions I asked him...explaining terms I didn't understand. Then I got the good news, the case was closed!

For the first time, I had a good night sleep and woke-up late! I'm back to living a normal life...sleepless nights are over...no stress...no more worrying about the case. This is all because of you, Miles, thank you so much!"
Client, Fanny S.
Miles is intelligent and knows the inner workings of the Judicial System. He is very professional and savvy. He gives much thought to his cases and more importantly to his clients.

He is accessible and responsive when communicating, and always makes time for my phone calls and promptly returns emails. Five stars is not enough for Miles.
Client, Michael M.
---
Top Rated
Criminal Defense Lawyer
Contact Miles Booth
Los Angeles Criminal Defense Lawyer
Phone:
424 272 1134
Email:
miles@boothdefense.com
Address:
2716 Ocean Park Blvd # 2007
Santa Monica, CA 90405
Hours:
| | |
| --- | --- |
| Monday | 7am - 9pm |
| Tuesday | 7am - 9pm |
| Wednesday | 7am - 9pm |
| Thursday | 7am - 9pm |
| Friday | 7am - 9pm |
| Saturday | 7am - 9pm |
| Sunday | 7am - 9pm |