Call Today: 424 272 1134
Drugs
Are you facing drug charges in Los Angeles?
Although California holds a reputation as being a progressive state, law enforcement and prosecutors are very aggressive when it comes to serious drug cases. Drug charges are not to be taken lightly, and a felony drug conviction can lead to prison time, and long lasting collateral consequences.
Because of the serious nature of drug charges, it is important to have a professional, honest, and skilled defense attorney by your side. Miles Booth aggressively defends individuals charged with possession, transportation, being under the influence, manufacturing, and sales of drugs. He has successfully navigated dismissals and charge reductions for many satisfied clients charged with a variety of drug crimes.
Miles Booth proudly serves clients all throughout Los Angeles County, and Southern California. Call 424 272 1134 today for a Free Consultation.
Los Angeles Criminal Defense Lawyer Miles Booth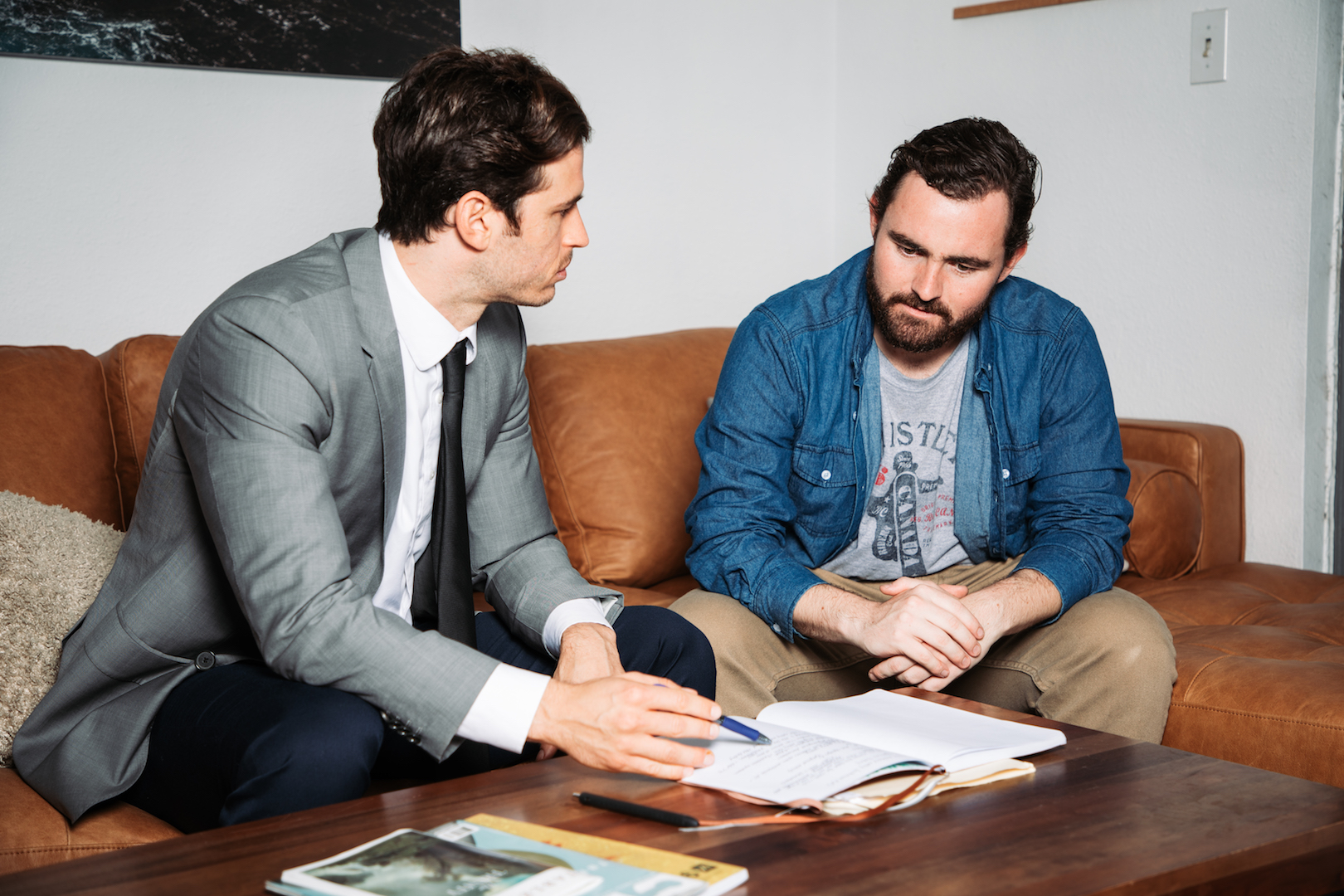 What penalties am I facing if I am convicted of drug charges in Los Angeles?
Penalties for drug charges depend on a variety of factors, including, the type and quantity of the drugs, whether you have prior convictions, and whether the drugs were for personal use or for sale.
These different factors impact whether you will eligible for sentencing alternatives, whether the crime will be charged as a misdemeanor or felony, whether jail or prison is required, how long you may be incarcerated, fine amounts, and potential sentencing enhancements.
If you have been charged with a drug crime in Los Angeles, or anywhere in California, you may be facing the following criminal penalties or collateral consequences:
Deportation
Fines and fees
Time in custody
Difficulty finding a job
loss of a professional license

Probation
A criminal record
Community service
Loss of child custody
Court mandated substance abuse classes
How can I defend myself against drug charges?
The Los Angeles District Attorney's office devotes substantial resources to prosecuting drug charges. Defending these cases requires skilled representation if you want to achieve the best resolution. Some of the most common defenses to drug crimes include:
Illegal Search and Seizure
The 4th amendment of the United States Constitution protects citizens from unlawful search and seizure by the police. Drugs discovered by police after a warrantless search without the suspect's permission, or probable cause are inadmissible. If the police violate your 4th amendment rights, your charges will likely be dropped.
The Drugs aren't yours
The most common argument against criminal charges is that you simply didn't do it. While the drugs belong to someone, it may not be you. A skilled defense lawyer may be able to present the facts in a way that results in a dismissal based on the drugs not being yours.
Inaccurate Lab Analysis
Sometimes police make an arrest based off of the appearance of a substance, when in fact it is not actually illegal. The prosecution has the burden of proving that the substance recovered by the police is illegal, and this requires analysis by a crime lab and testimony by a lab analyst. A skilled Los Angeles criminal defense attorney can bring to light any doubt as to the drugs authenticity.
Note: Many jurisdictions will allow individuals charged with simple possession of small amounts of drugs to pay a fine, complete a program, and eventually have the charges dismissed. A knowledgeable Los Angeles criminal defense lawyer can help reach a resolution that gets your case dropped.
Why was I charged with possession of drugs for sale, when I only had drugs for personal use?
The prosecuting agency reviewing the police reports will determine if you will be charged with a possession for sales, or simple possession. The police do not file charges against you, or make the decision regarding which charges are filed. However, when police make an arrest, the bail amount is determined by the charges that the police identify in the arrest report. Bail for possession with intent to sell a controlled substance, a felony, is $50,000. Typically a mere possession charge, a misdemeanor, will result in you being released without having to post any bail.
There are a number of factors that the prosecutor considers when deciding if you had the intent to sell drugs. The most common factors include; the quantity of drugs in your possession, presence of weapons, baggies, scales, paraphernalia and how many cell phones you have. Often, individuals who are merely in possession of drugs for personal use may be wrongly charged with possession with the intent to sell.
A knowledgeable and experienced Los Angeles criminal defense attorney may be able to get your charges reduced from possession with intent to sell, a felony that involves prison time, to a simple misdemeanor possession, which may ultimately result in a dismissal.
With such serious consequences at stake it is imperative to have a great criminal defense attorney. Los Angeles criminal defense attorney Miles Booth will fight hard for you every step of the way to get the absolute best outcome possible in your case.
What drug charges are most common in Los Angeles?
Click on any specific offense to be directed to that page for more detailed information:
Possession of Drugs for Personal Use
Under California Health and Safety Code sections 11350 and 11377, possession of a controlled substance is a misdemeanor, absent a prescription. Health and Safety Code 11357 makes it a crime to possess more than 28.5 grams of marijuana. Most people charged with possession will be eligible for alternative sentencing under Proposition 36 or penal code 1000.1 diversion, and avoid jail entirely.
Possession of Drugs for Sale
It is a felony to possess drugs for the purpose of selling them, under California Health and Safety Code 11351, 11378 and 11351.5. The prosecuting agency only needs to show that you intended to sell drugs, not that you actually sold any drugs. As discussed above, this can be proven with circumstantial evidence, such as having a large quantity of drugs, packaging materials, and cash.
Los Angeles residents are frequently charged with possession for sale, when in fact the drugs were for personal use. Possession for sale carries up to five years in state prison and is a "priorable" offense. This means that it will increase the penalties for a future drug sales conviction - usually by an additional three years in state prison.
With a felony and possible prison time at stake, it is crucial to have a great Los Angeles criminal defense attorney on your side.
Drug Trafficking
California drug trafficking laws prohibit the import, export, transport, distribution, giving away, and sale of controlled substances within the state. This drug offense is typically prosecuted as a felony under California's Health and Safety Code sections 11352 or 11379. A drug trafficking conviction in California could result in up to 5 years in prison.
Manufacturing a Controlled Substance
It is illegal to manufacture a controlled substance if you don't have a valid license. Manufacturing drugs is a felony, and under Health and Safety Code 11379.6 you may face up to seven years in a California prison.
Possession of Drug Paraphernalia
You are not allowed to own or possess any device that enables you to smoke or ingest a controlled substance. If you are caught in possession of one of these devices in California you will face a misdemeanor.
Possession of Drug Paraphernalia
There are a variety of sentencing alternatives for minor drug offenses in Los Angeles. Depending on the facts of your case, you may be eligible for alternative sentencing such as Proposition 36 or Deferred Entry of Judgment (also known as DEJ or Diversion). 
Contact Los Angeles Criminal defense attorney miles booth
Drug crimes can be charged in many ways under California's Health & Safety Code. Whether you are charged with a misdemeanor or a felony depends on the facts specific to your case, and drug charges in Los Angeles may carry steep penalties. There is no such thing as a "simple" drug crime, and the complexities of navigating the criminal justice system are daunting.
It is important to have a professional and skilled defense attorney by your side. Miles Booth has successfully represented thousands of satisfied clients throughout Los Angeles County. Call 424 272 1134 today for a Free Consultation.
Drugs
---
Client Reviews
"Miles was an excellent resource and amazing attorney. He is honest, and extremely professional. He got several of my cases dismissed, and takes his time with his work. I would recommend him to anyone looking for someone awesome."
Client, Sam M.
"He was God sent! He worked on my case diligently....updating me with every single detail... telling me not to stress and just leave everything to him. He never failed to answer all the questions I asked him...explaining terms I didn't understand. Then I got the good news, the case was closed!

For the first time, I had a good night sleep and woke-up late! I'm back to living a normal life...sleepless nights are over...no stress...no more worrying about the case. This is all because of you, Miles, thank you so much!"
Client, Fanny S.
Miles is intelligent and knows the inner workings of the Judicial System. He is very professional and savvy. He gives much thought to his cases and more importantly to his clients.

He is accessible and responsive when communicating, and always makes time for my phone calls and promptly returns emails. Five stars is not enough for Miles.
Client, Michael M.
---
Top Rated
Criminal Defense Lawyer
Contact Miles Booth
Los Angeles Criminal Defense Lawyer
Phone:
424 272 1134
Email:
miles@boothdefense.com
Address:
2716 Ocean Park Blvd # 2007
Santa Monica, CA 90405
Hours:
| | |
| --- | --- |
| Monday | 7am - 9pm |
| Tuesday | 7am - 9pm |
| Wednesday | 7am - 9pm |
| Thursday | 7am - 9pm |
| Friday | 7am - 9pm |
| Saturday | 7am - 9pm |
| Sunday | 7am - 9pm |