Call Today: 424 272 1134
Los Angeles Weapon Lawyer
Weapon Crimes
Have you been accused of a Weapon or Gun Offense in Los Angeles?
California has some of the countries toughest gun laws. If you are facing charges for a weapon or gun crime in Los Angeles you may be facing serious consequences, including prison time.  A conviction for a weapon charge can seriously put your future in jeopardy and impact those around you.
Because of the serious nature of weapon and gun charges, California has more gun crimes, with at least 30 to-date, than any other state in the country. Additionally, there are numerous enhanced penalties for other crimes when are they committed with a weapon. For this reason, it is important to have an experienced, and professional defense attorney on your team.
Miles Booth has successfully navigated dismissals and charge reductions for many satisfied clients charged with a variety of weapon and gun offenses. Call Los Angeles criminal defense attorney Miles Booth today for a Free Consultation, at 424 272 1134.
Los Angeles Criminal Defense Lawyer Miles Booth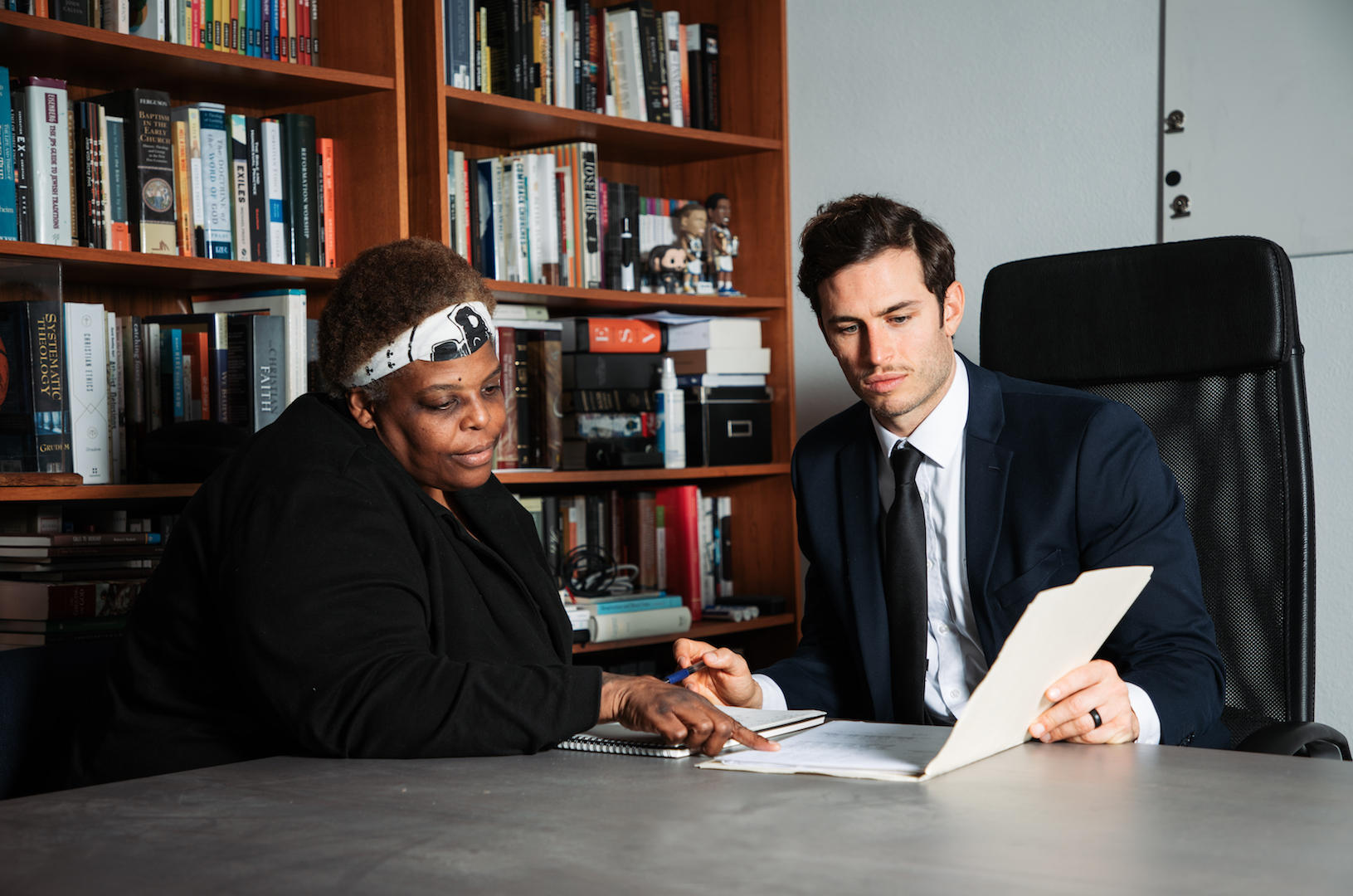 What penalties am I facing if I am convicted of a weapon charge in Los Angeles?
Weapon and gun offenses are typically charged as a felony in California. In some cases possession of a weapon may be charged as a misdemeanor. Penalties for weapons charges depend on a variety of factors, including; the type of weapon involved, if it was loaded or concealed, the criminal record of the accused, and what was being done with the weapon, among other factors.
The maximum sentence on a misdemeanor weapon charge is one year in jail and a fine, while a felony weapon charge may result in prison time. Other potential penalties include:
Probation
Fines and Fees
Immigration consequences
State licensing issues
Permanent firearm ownership ban
If you've been arrested and charged with a weapon or gun crime in Los Angeles, you need an experienced attorney with a history of success. Miles Booth has successfully handled a variety of weapon charges resulting in favorable outcomes for this clients.
What is a sentencing enhancement?
Being charged with a weapon enhancement is different that being charged with an underlying weapon offense. For example, brandishing a firearm is a misdemeanor offense. Using a firearm in the course of a robbery however will add a 10 year prison enhancement to whatever your sentence is for the robbery.
A sentencing enhancement is an additional penalty that is added on top of your original charge. If you use a weapon or firearm in the commission of a crime the prosecutor can charge you with a sentencing enhancement. The prosecutor needs to prove the underlying charge, and the enhancement in order for you to be punished pursuant to the enhancement.
A weapon enhancement can add substantial custody time to your sentence, and is served consecutive to the punishment that you receive for the underlying felony offense. The additional time you may face can range from one year to life in prison.
How can I defend myself against weapon charges?
Weapon charges can have serious consequences, that include custody time, probation and fines. For this reason they require skilled representation if you want to achieve the best result. The Los Angeles District Attorney's Office devotes substantial resources to prosecuting weapon charges. Therefore, the best way to defend your case is to attack the evidence in the police report, and develop a comprehensive mitigation packet that gives the prosecutor a complete picture of you as a person.
There are a variety of defenses that a skilled criminal defense attorney can utilize to help you best defend your case, including:
llegal Search and Seizure
The 4th amendment of the United States Constitution protects citizens from unlawful search and seizure by the police. Unless you consent to a search or detention, police officers must have probable cause or a warrant to conduct an intrusive search. Weapons discovered by police after a warrantless search without the suspect's permission, or probable cause may be suppressed. If the court orders the weapon suppressed as a violation of someone's Fourth Amendment rights, the weapon cannot be used as evidence and charges will be dismissed.
The Weapons are Not Yours
There are two types of "possession" - actual and constructive. If the you are not in physical possession of the weapon at the time that it was seized it may be more difficult for the prosecutor to prove the case.
Lack of Knowledge
If you don't know that you were in possession of a weapon you are not guilty of a weapon offense.
What are common weapon and gun offenses in Los Angeles
Click on any specific offense to be directed to that page for more detailed information:
Felon With a Firearm
Under California Penal Code section 29800, three groups of people are prohibited from owning, possessing, buying or receiving a firearm:
Convicted felons
Narcotic drug addicts
Anyone previously convicted of specific misdemeanor offenses
Unlawful possession of a firearm under California Penal Code section 29800 is a felony. If convicted, you face between 16 months and three years in prison.
Brandishing a Weapon
California Penal Code section 417 prohibits drawing or exhibiting any deadly weapon in a "rude, angry or threatening manner". Brandishing a weapon is a misdemeanor, with statutory a minimum jail sentence that varies depending on the specific weapon that was brandished.
Assault With a Firearm
Assault with a firearm is charged under California Penal code 245(a)(2). Use of a generic firearm to carry out an assault is a "wobbler", meaning it can be filed as a misdemeanor or a felony at the discretion of the prosecuting agency. However, if an automatic firearm is used, it will be charged as a felony.
Carrying a Loaded Firearm
Carrying a loaded firearm in a public place, or a vehicle is a crime pursuant to California Penal code 25850. In most cases carrying a loaded firearm is a misdemeanor, but may be charged as a felony if accompanied by aggravating circumstances.
Carrying a Concealed Firearm
Carrying a concealed firearm is a misdemeanor pursuant to California Penal code 25400, absent aggravating circumstances.
Negligent Discharge of a Firearm
Negligently discharging a firearm is a "wobbler", meaning it may be filed as a misdemeanor or a felony at the discretion of the prosecuting agency. To be convicted of negligent discharge of a firearm, the prosecutor must prove that you:
intentionally discharged a firearm,
in a negligent manner,
which could result in injury or death
Contact Los Angeles Criminal defense attorney miles booth
Weapon offenses are serious, and can carry lofty sentences. Law enforcement and prosecutors in Los Angeles treat weapon charges seriously, but also often exaggerate the facts or over charge the case. There is no such thing as a "simple" weapon crime, and the complexities of navigating the criminal justice system are daunting.
Miles Booth will negotiate with the prosecution to get an outcome that does not impact the rest of your life. If a felony charge can be reduced to a misdemeanor, Miles will fight hard to get it reduced. If there is an avenue to get your case dismissed, Miles will find it.
Call Los Angeles criminal defense attorney Miles Booth today for a Free Consultation, at 424 272 1134.
Weapon Crimes
---
Client Reviews
"Miles was an excellent resource and amazing attorney. He is honest, and extremely professional. He got several of my cases dismissed, and takes his time with his work. I would recommend him to anyone looking for someone awesome."
Client, Sam M.
"He was God sent! He worked on my case diligently....updating me with every single detail... telling me not to stress and just leave everything to him. He never failed to answer all the questions I asked him...explaining terms I didn't understand. Then I got the good news, the case was closed!

For the first time, I had a good night sleep and woke-up late! I'm back to living a normal life...sleepless nights are over...no stress...no more worrying about the case. This is all because of you, Miles, thank you so much!"
Client, Fanny S.
Miles is intelligent and knows the inner workings of the Judicial System. He is very professional and savvy. He gives much thought to his cases and more importantly to his clients.

He is accessible and responsive when communicating, and always makes time for my phone calls and promptly returns emails. Five stars is not enough for Miles.
Client, Michael M.
---
Top Rated
Criminal Defense Lawyer
Contact Miles Booth
Los Angeles Criminal Defense Lawyer
Phone:
424 272 1134
Email:
miles@boothdefense.com
Address:
2716 Ocean Park Blvd # 2007
Santa Monica, CA 90405
Hours:
| | |
| --- | --- |
| Monday | 7am - 9pm |
| Tuesday | 7am - 9pm |
| Wednesday | 7am - 9pm |
| Thursday | 7am - 9pm |
| Friday | 7am - 9pm |
| Saturday | 7am - 9pm |
| Sunday | 7am - 9pm |