Call Today: 424 272 1134
Are you facing charges for a 2nd DUI in Los Angeles?
You will be charged with a second DUI if you have been convicted of a DUI or a "wet reckless" within the last 10 years. If you are convicted of a second DUI you will face increased penalties pursuant to California Vehicle Code Section 23540. These penalties include increased jail time, a longer DUI class, increased fines, and SR-22 insurance. If your prior DIU conviction is more than 10 years old you will be charged with a first DUI opposed to a second DUI.
If you are facing DUI charges in Los Angeles, or Southern California, contact Miles Booth immediately. Miles Booth is an experienced DUI attorney who understands the seriousness of DUI charges, and has successfully navigated dismissals and charge reductions for many satisfied DUI clients.
Miles Booth proudly serves clients all throughout Los Angeles County, and Southern California. Call 424 272 1134 now for a free consultation.
Los Angeles Criminal Defense Lawyer, Miles Booth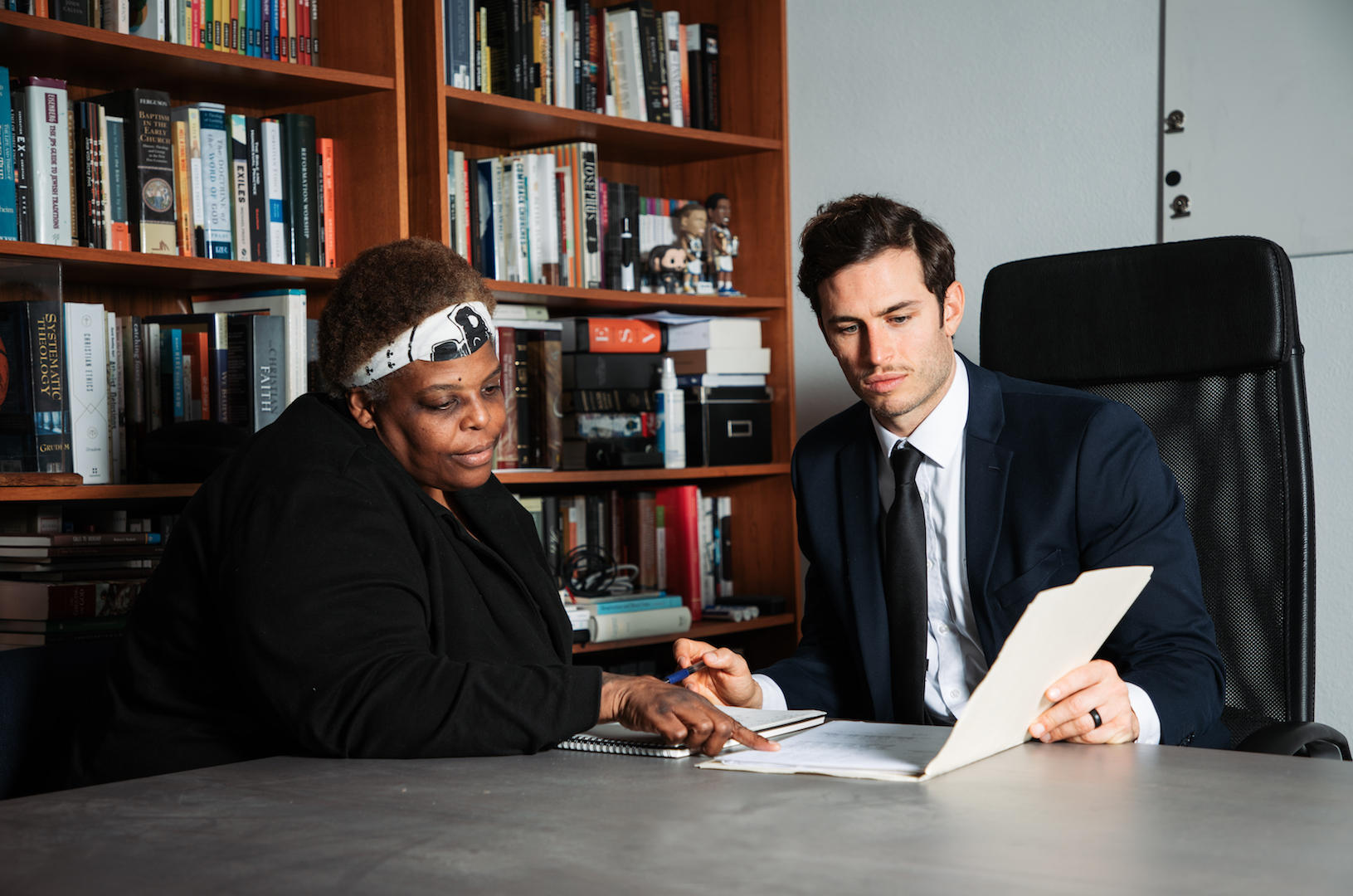 How does the prosecution prove that I am guilty of a 2nd DUI?
The process for a second DUI case is almost identical to a first DUI, but with harsher penalties. When you are are charged with a second DUI in California you will be charged with two separate offenses, Vehicle Code section 23152(a), and Vehicle Code section 23152(b).
To be found guilty of a second DUI under California Vehicle Code Section 23152(a) the prosecutor must prove beyond a reasonable doubt that you;
Drove a vehicle, and
When you drove a vehicle you were under the influence of an alcoholic beverage or drug, and
You suffered a conviction for DUI or a "wet reckless" within the past 10 years.
To be considered "under the influence" the prosecution must prove that you, as a result of drinking an alcoholic beverage or taking a drug, were so impaired that you were unable to drive a vehicle with the caution of a sober person. Evidence from the police report detailing your driving pattern will be a key factor in making this determination.
Your driving pattern alone is not enough to establish if you were "under the influence" but is an important factor to be considered, along with performance on field sobriety tests, your demeanor, and interactions with the police.
To be found guilty of a second DUI under California Vehicle Code Section 23152(b) the prosecutor must prove beyond a reasonable doubt that you;
Drove a vehicle, and
When you drove a vehicle your blood alcohol content was 0.08% or more, and
You suffered a conviction for DUI or a "wet reckless" within the past 10 years.
*Note* - a conviction under either penal code will count as a DUI on your record, and a plea reduction will almost always result in the dismissal of one of the counts.
What is considered a prior DUI in California?
DUI's are calculated based on the date that the offense occurred, not the date of the conviction. This means that if you pled to a DUI 9 years ago, but the date of driving was over 10 years ago it would not be considered a prior DUI.
A "wet reckless" conviction counts as a prior DUI.
An out of state DUI conviction is considered a prior DUI so long as the requirements for a DUI in the other state are the same as in California.
An expunged DUI does count as a prior DUI.
What are the Penalties for a second DUI?
If you are convicted of a second DUI in California you can expect to face;
3 - 5 years of misdemeanor probation
A $390 fine, plus penalty assessments, which can total thousands of dollars
A second offender DUI class, known as SB38, which lasts 18-30 months
Installation of an IID (a device that prevents you form starting your car unless you blown into it) for one year, and
between 96 hours and one year in jail
Additional conditions of probation may include:
Mandatory attendance in Alcoholics Anonymous or Narcotics Anonymous meetings
Restitution, if you caused an accident while driving under the influence
In patient or out patient substance abuse counseling
Participation in the mothers against drunk driving victim impact program
Participation in the hospital and morgue program
What will happen to my drivers license after a conviction for a second DUI?
You will be eligible to receive a restricted license immediately after installing an ignition interlock device, and the one year IID requirement is mandatory. You should install the IID as soon as possible to ensure that you get your driving privilege back without delay.
What happens if I refuse a chemical test on a second DUI?
If you refuse to submit to a chemical test your license will be revoked for a two year period, and you will not be eligible for a restricted license at all during this period.
What are defenses to a second DUI charge?
Although DUI charges are serious, there are a multitude of defenses that a skilled DUI attorney can help you navigate in order to get your case dismissed, or the charge reduced.
DUI defenses fall into three main broad categories;
You were not actually intoxicated
Your driving was not impaired
The arresting officer did not follow the proper procedure
Facing 2nd time DUI charges is scary, and you need skilled representation if you want to achieve the best outcome. The Los Angeles District Attorney's Office takes DUI charges very seriously, and devotes substantial resources to making sure that those accused are convicted.
The best way to defend a DUI case is to attack the evidence in the police report, and develop a compelling mitigation packet. At first, all that the prosecutor knows about you is what is written in the police report. And that report describes you in your worst condition. For this reason, it is very important to provide the prosecutor with a comprehensive mitigation packet that displays your strengths, and societal contributions.
In any event, an accusation does not mean that you will be convicted. Mr. Booth is an expert at developing an effective defense to help you avoid conviction. The earlier you retain him, the better your chances.
Contact Los Angeles DUI Attorney Miles Booth
A Second DUI conviction in Los Angeles can have serious consequences. You are facing jail time and loss of driving privileges, and the complexities of navigating the criminal justice system are daunting.
It is important to have a professional and skilled defense attorney by your side. Miles Booth has substantial experience and success representing clients charged with DUI, and will use his experience and knowledge to present the best possible defense for your case.
If you are facing charges for a 2nd DUI in Los Angeles, contact Los Angeles criminal defense lawyer, Miles Booth, for a free consultation at 424 272 1134.
DUI
---
Client Reviews
"Miles was an excellent resource and amazing attorney. He is honest, and extremely professional. He got several of my cases dismissed, and takes his time with his work. I would recommend him to anyone looking for someone awesome."
Client, Sam M.
"He was God sent! He worked on my case diligently....updating me with every single detail... telling me not to stress and just leave everything to him. He never failed to answer all the questions I asked him...explaining terms I didn't understand. Then I got the good news, the case was closed!

For the first time, I had a good night sleep and woke-up late! I'm back to living a normal life...sleepless nights are over...no stress...no more worrying about the case. This is all because of you, Miles, thank you so much!"
Client, Fanny S.
Miles is intelligent and knows the inner workings of the Judicial System. He is very professional and savvy. He gives much thought to his cases and more importantly to his clients.

He is accessible and responsive when communicating, and always makes time for my phone calls and promptly returns emails. Five stars is not enough for Miles.
Client, Michael M.
---
Top Rated
Criminal Defense Lawyer
Contact Miles Booth
Los Angeles Criminal Defense Lawyer
Phone:
424 272 1134
Email:
miles@boothdefense.com
Address:
2716 Ocean Park Blvd # 2007
Santa Monica, CA 90405
Hours:
| | |
| --- | --- |
| Monday | 7am - 9pm |
| Tuesday | 7am - 9pm |
| Wednesday | 7am - 9pm |
| Thursday | 7am - 9pm |
| Friday | 7am - 9pm |
| Saturday | 7am - 9pm |
| Sunday | 7am - 9pm |