Call Today: 424 272 1134
Domestic Violence
Are you facing Child Abuse charges in Los Angeles?
Pursuant to California Penal Code Section 273(d) child abuse occurs when you willfully inflict cruel or inhuman punishment, or physical injury on a child. Child abuse is a "wobbler" offense, which means that the prosecutor has discretion to charge it as a misdemeanor or a felony.
Child abuse is a distinct crime from child endangerment, which under California Penal Code Section 273(a) only requires that you willfully place a child in a dangerous situation.
Additionally, Penal Code Section 11164 requires mandatory reporting by doctors, healthcare workers, school administrators, police, clergy, and others if they suspect that a child is being abused.  A report must to the police, a child protective agency, or certain other specified organizations if the individual has a "reasonable suspicion" that abuse occurred. They do not in fact have to witness the abuse. Failure to report abuse or intentionally making a false report of abuse are both misdemeanor crimes, punishable by a $1,000 fine and up to 6 months in county jail.
If you or a loved one has been charged with child abuse in Los Angeles, or surrounding counties, contact experienced Los Angeles criminal defense attorney Miles Booth 424 272 1134. 
Los Angeles Criminal Defense Lawyer Miles Booth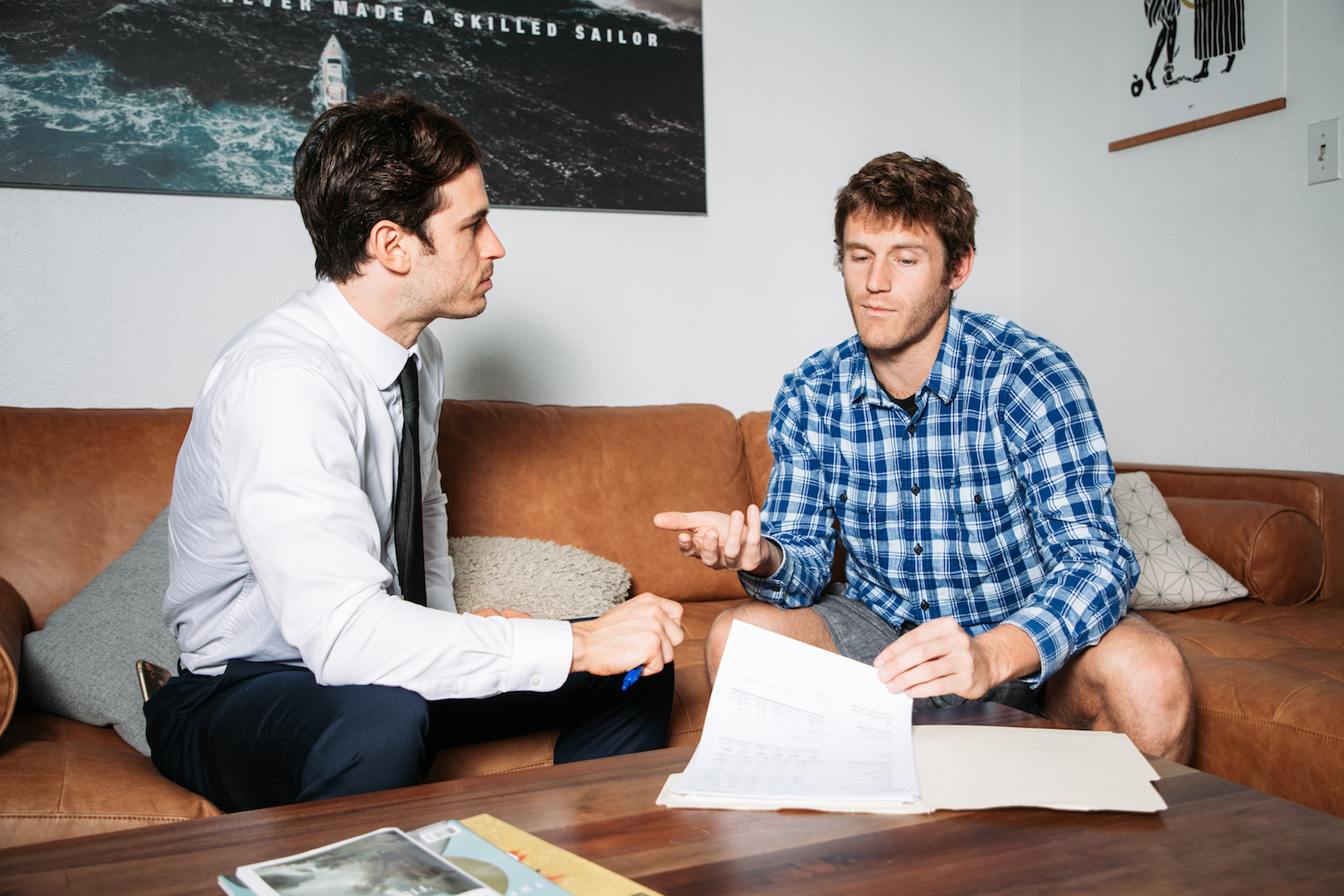 How does the prosecution prove that I am guilty of child abuse?
CALCRIM 822 lays out the elements that the prosecutor must prove for you to be found guilty of Child Abuse in California. To be convicted of Child Abuse under Penal Code Section 273(d) the prosecutor must prove beyond a reasonable doubt that you;
Willfully inflicted cruel or inhuman physical punishment or injury on a child; AND
That punishment caused a traumatic physical condition to the child; AND
If the you are the parent or guardian of the child you were not reasonably disciplining a child
Lets take a closer look at how the court defines these elements;
Willfully
A person acts willfully when they do something on purpose. You do not need to know that the act was illegal or even intend that it cause injury to be deemed to have acted willfully.
Child
A child is any person under 18 years old.
Traumatic Physical Condition
A traumatic physical condition is a wound or other bodily injury, regardless of how serious, caused by the direct application of physical force.
Cruel and Inhuman
These terms are not defined in Penal Code Section 273(d), which means that they will be applied using their plain meaning. This means that a jury has a great deal of leeway to determine whether the behavior in question was cruel.
Common Examples of Child Abuse
Common examples of child abuse include but are not limited to; punching, kicking, slapping pushing, shaking and burning. It is legal in California to spank with a bare hand or a belt, however the spanking must be for disciplinary purposes, and cannot be excessive.
Can prior allegations of child abuse be used against me?
Yes, prior accusations and incidents of child abuse can be used against you, and may be admissible at trial even if the allegations did not result in a conviction.
Typically, prior bad acts are not admissible in trial because they may prejudice a jury. This is not the case however in child abuse matters. All the prosecution has to show is that you committed a prior act of child abuse. The judge will then conduct a hearing to determine whether the information;
Will unduly prejudice the jury,
If there is any corroborating evidence, and
how much time has elapsed.
If more than 10 years has passed since the prior incident the judge will not allow it into evidence unless it is in the interest of justice.
Can prior allegations of domestic violence be used against me?
Prior allegations of domestic violence may be used against you at trial to help prove child abuse allegations in limited circumstances. To have these allegations admitted into evidence it must be shown that;
The current child abuse allegation is against either (1) your child or (2) a minor who lives with you, or (3) a minor who used to live with you;

AND
The domestic violence allegations were within the last 5 years, and involved either (1) a spouse (2) live-in partner (3) someone you were dating, or (4) your parent or child
Additionally, in making a decision to admit the evidence or not the judge will weigh whether it is overly prejudicial, or if it tends to show a "propensity" toward violence in general.
It is important to note that even if evidence of prior acts of child abuse or domestic violence are admitted against you in trial, the judge will specifically instruct the jury that these allegations are not sufficient to prove that you committed the current crime.  Rather, they are simply additional pieces of evidence to consider.
How can I defend myself against Child Abuse Charges?
Being charged with child abuse can be shocking and comes with a harsh stigma. A skilled Los Angeles criminal defense attorney can help you defend yourself, and protect your reputation and freedom. Some of the most common legal defenses to a child abuse charge are that;
The injuries to your child were caused by something else
You were falsely accused
You were acting within your rights to reasonably discipline your child
Just because you have been accused of, or charged with child abuse does not mean that you will be convicted. Call Los Angeles criminal defense attorney Miles Booth at 424 272 1134 to discuss how to best defend your case.
What are the Penalties for Child Abuse Charges?
Child abuse is a "wobbler" offense, which means that the prosecutor can charge it as a felony or a misdemeanor. The prosecutor will consider the specific facts of the case, and your criminal history in making this determination.
A Misdemeanor Child Abuse conviction may result in;
up to one year in county jail,
a $6,000 fine, and/or
misdemeanor probation
A Felony Child Abuse conviction may result in up to;
2, 4, or 6 years in California state prison (plus an additional 4 years if you have a prior felony child abuse conviction within the past 10 years),
a $6,000 fine, and/or
felony probation
Additional Penalties
If felony or misdemeanor probation is granted a protective order will be issued for the duration of your probation, preventing you from having contact or communication the child. It is possible to get this protective order modified during the probationary period however. A conviction may also have adverse immigration consequences.
Additionally, if probation is granted the minimum term is 48 months. You will also be required to complete a one-year child abuser's treatment counseling program.
If the offense was committed while you were under the influence of alcohol or drugs, you will be required to abstain from alcohol or drugs during the entire term of probation and be subject mandatory drug testing.
Contact Los Angeles criminal defense lawyer miles booth
Facing child abuse charges can be overwhelming and frightening. A child abuse charge, let alone conviction, can have far-reaching consequences. Your housing, future job prospects, and most importantly, immediate freedom are in jeopardy.It is foolish to fight these cases alone. It is important to have a skilled criminal defense attorney by your side.
As a former prosecutor Miles Booth understands the complexities of these cases and the blueprints for beating, or substantially mitigating the charges. Miles Booth has successfully handled thousands of cases throughout Los Angeles and will use his experience to get you the best outcome possible.
If you or a loved one are facing child abuse charges in Los Angeles County, contact Los Angeles criminal defense lawyer, Miles Booth, for a free consultation at 424 272 1134.
Domestic Violence
---
Client Reviews
"Miles was an excellent resource and amazing attorney. He is honest, and extremely professional. He got several of my cases dismissed, and takes his time with his work. I would recommend him to anyone looking for someone awesome."
Client, Sam M.
"He was God sent! He worked on my case diligently....updating me with every single detail... telling me not to stress and just leave everything to him. He never failed to answer all the questions I asked him...explaining terms I didn't understand. Then I got the good news, the case was closed!

For the first time, I had a good night sleep and woke-up late! I'm back to living a normal life...sleepless nights are over...no stress...no more worrying about the case. This is all because of you, Miles, thank you so much!"
Client, Fanny S.
Miles is intelligent and knows the inner workings of the Judicial System. He is very professional and savvy. He gives much thought to his cases and more importantly to his clients.

He is accessible and responsive when communicating, and always makes time for my phone calls and promptly returns emails. Five stars is not enough for Miles.
Client, Michael M.
---
Top Rated
Criminal Defense Lawyer
Contact Miles Booth
Criminal Defense Lawyer
Phone:
424 272 1134
Email:
miles@boothdefense.com
Address:
2716 Ocean Park Blvd # 2007
Santa Monica, CA 90405
Hours:
| | |
| --- | --- |
| Monday | 7am - 9pm |
| Tuesday | 7am - 9pm |
| Wednesday | 7am - 9pm |
| Thursday | 7am - 9pm |
| Friday | 7am - 9pm |
| Saturday | 7am - 9pm |
| Sunday | 7am - 9pm |